It's Valentine's Day, and people will be sending each other flowers, and candy, and going out for dinners. Reminiscing about how they met, and what they've been through. Rekindling their relationships. Looking forward to their futures together.
That's the lovey-dovey side of this day.
I'm thinking about you today in a different way… in a real estate way.
You get so close to your clients when you're a real estate agent. It's a unique relationship. We spend so much time together for however long it takes to buy or sell a house. Through the good times… and the less than good times.
But once you aren't in the middle of buying or selling a house, it's easy to forget how close you got to be with one another. Day to day life gets in the way. As it should.
So, I just wanted to reach out and say that I was thinking about you. And that I hope everything is great in your life, and with your home.
Even though we don't see each other, or talk every day, please know that I am thinking about you, and I am always here for you.
And, if you have a moment, I'd love to have some fun and reminisce with you…
…how did we first meet?
…what was the best / funniest memory we had working together?
Just an idea. But, if you're busy, don't worry about it! Just thinking it would be great for us to catch up with you!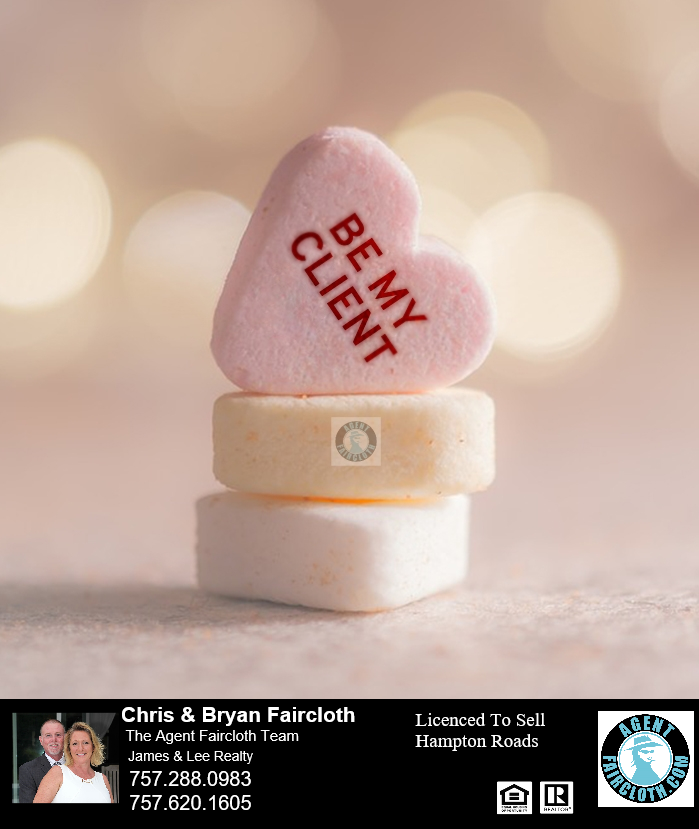 Have a Happy Valentine's Day from Bryan and Chris Faircloth!