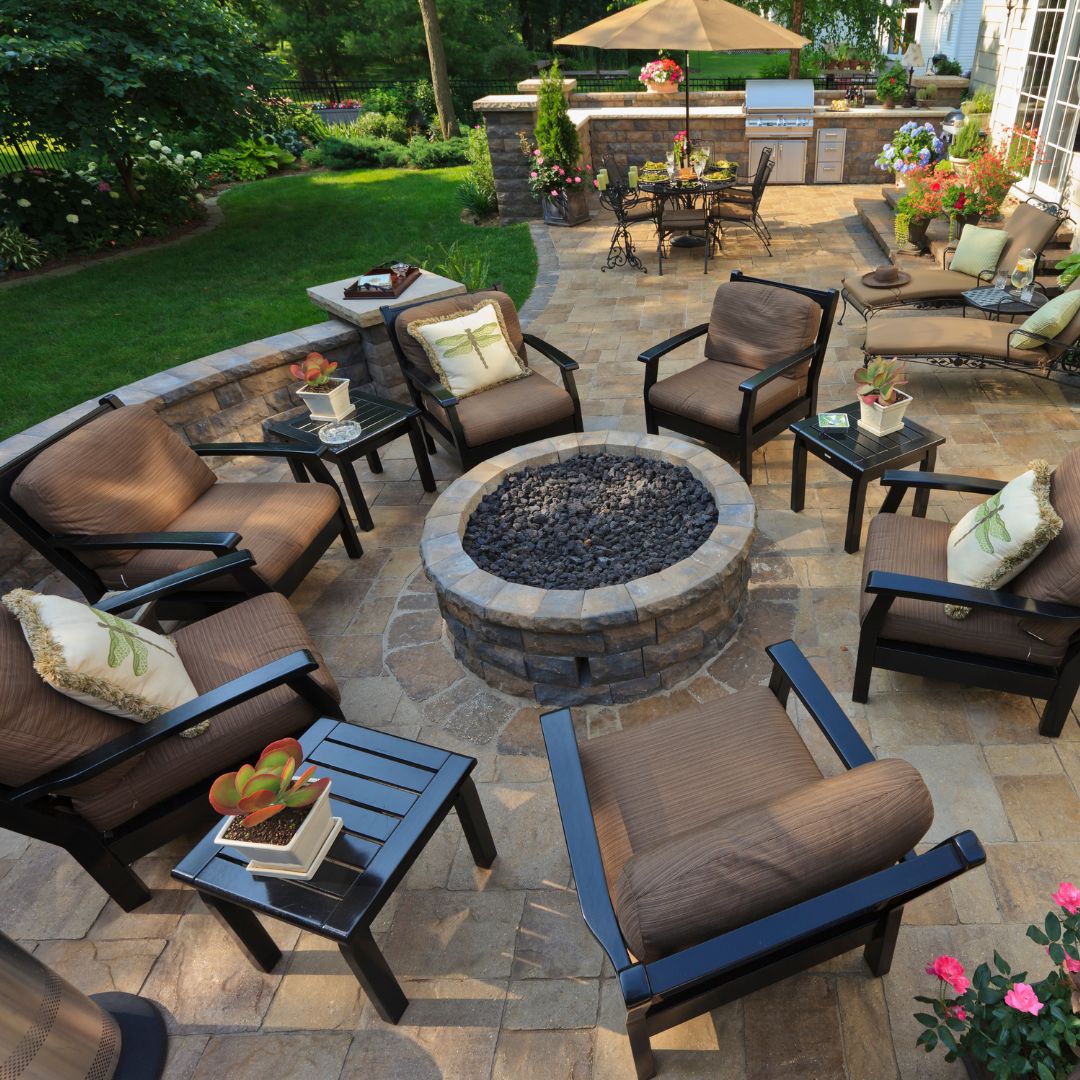 Every little effort you can make toward building a better backyard — or front yard — will make your outside time that much more enjoyable.
Plants – personally I'm a big fan of McDonald Garden Center. They have a huge selection of shrubs, flowers, herbs and climbing plants

Shrubs – Adding some curated plants pulls together your outdoor space.

Flowers – Garden beds with flowers make any outdoor space look gorgeous.

Herb garden – Set aside a section of your garden for herbs or plant pots on the deck.

Trellis with ivy or roses – Climbing plants can be woven into trellises.

Bug zapper or spray – Zappers, candles, and other insect-mitigation tools keep biters away.

Outdoor furniture – You can lounge more easily with suitable furniture.

A fire pit – Provide a spark of something extra with a fire pit.

A water feature – Add a fountain or make lawn upkeep easier with sprinklers.

Light fixtures by the door – Modernize your outside with new light fixtures.

Solar lights lining garden paths – Solar lights or fairy lights give your yard ambiance after dark.

Shades to protect from the sun – Patio umbrellas or retractable shades protect from the sun.

A storage shed: Stash lawn and garden tools, games, and more.

Outdoor bar: Establish a space to store drinks, ice to keep them cold — or even a wet bar for mixing.

Birdbath: Make your outdoor space a bird haven by adding a birdbath.

Bird feeder: Feeding birds is another great way to entice your avian friends to flit around the yard.

Fence: A sweet little picket fence can delineate your yard and make it all look nicer.

Trees: Whether you want fresh fruit or some shade, consider adding a tree.