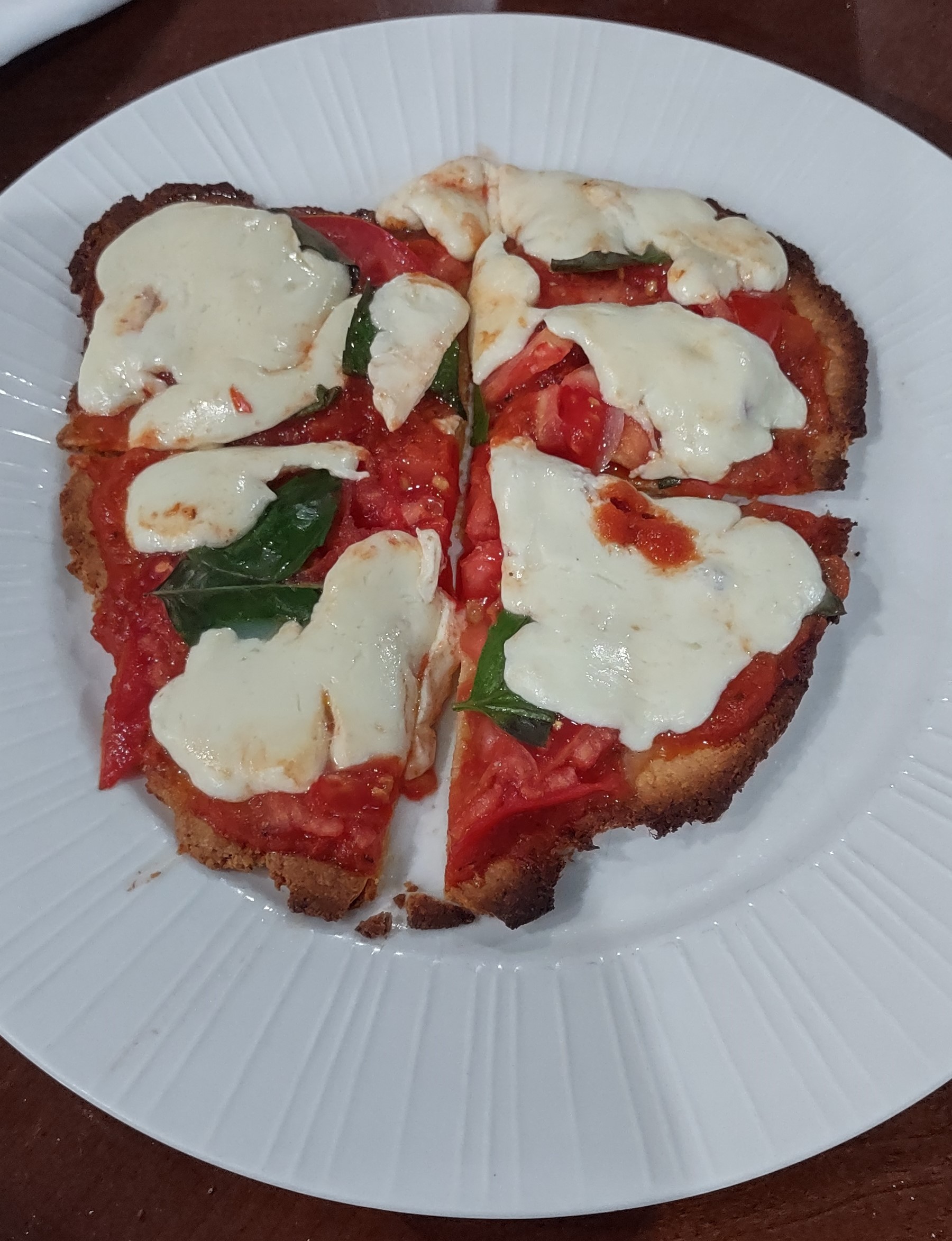 KETO PIZZA CRUST
So I used to be the girl that could burn water, yep that was me. But through the years I have improved a bit, still not much of a cook, but I'll try new things and this is an easy and tasty recipe.
Set oven to 425 degrees
1/3 c cheese (shredded)
1/4 c almond flour
1/8 t garlic powder
1 egg yolk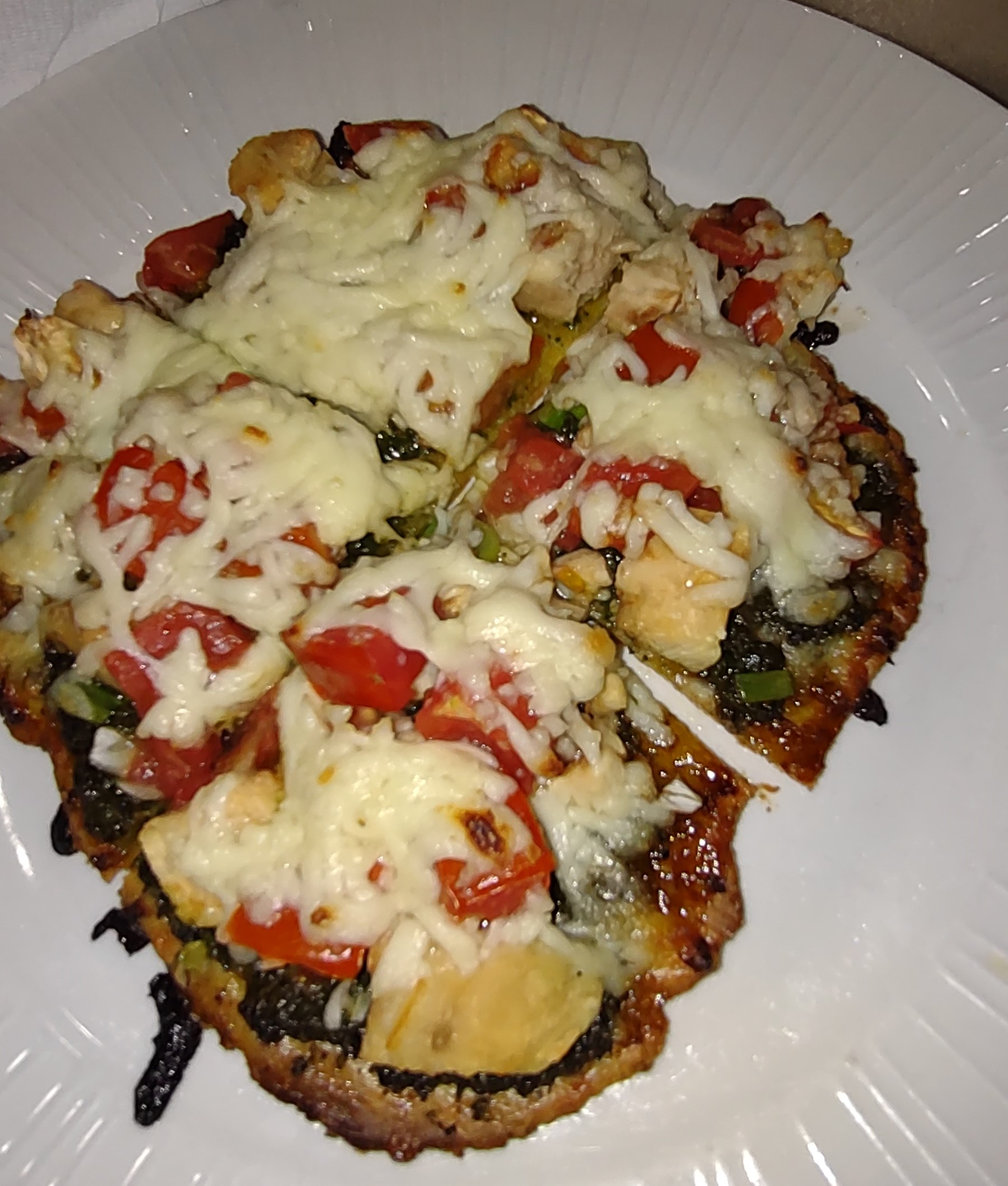 Mix the first 3 ingredients together and microwave it for 25 seconds. Pull out the bowl and add 1 egg yolk and mix well. Put dough into a ball between parchment paper and roll out into a thin crust. Bake for 5-10 minutes depending on how hot your oven runs. Mine is hot. Pull out the pan, flip the crust and add your toppings.
I like making Chicken Pesto Pizza (pesto as the base, chicken, tomatoes, sauted mushrooms & onions and cheese) and Margherita Pizza. (pizza sauce, fresh tomatooes, fresh basil & cheese) Super Yummy