Pumpkin Carving Contest 2020
A Spooktacular reason to carve out some family time and turn your pumpkins into Jack-O-Lanterns.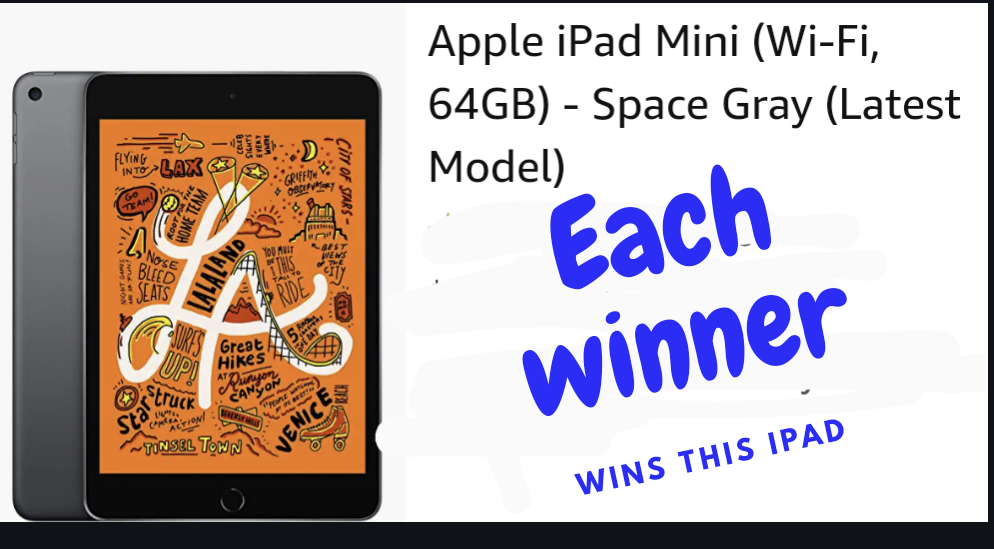 Categories: We will select a winner for each category. The winner for each category will win an Apple iPad Mini!
Children 10 years and under
Teens 11-17 years old
Adults 18 years and over
SUBMISSION SCHEDULE:
Submissions start on 10/21/20.
Submission deadline will be 10/28/20 @ midnight. No late submissions will be accepted.
VOTING SCHEDULE:
Voting shall commence on 10/29/20 at 12:01 AM.
Voting deadline will be 10/30/20 at midnight!
The winners will be announced on Halloween!
HOW TO ENTER:
Email complete submission to: AgentFaircloth@gmail.com
All Submissions to Include Following:
In subject line: "PUMPKIN CARVING"
Include photo of carved master piece for judging
Include photo of carver while carving pumpkin (this photo will not be displayed, but serves to confirm submission was carved by entrant)
Name of carver
Include email & phone number (for notification purposes, this info will not be published)
List age group for submission:(Children, Teen or Adult)
Rules
Entrants must be the rightful owner of the submission.
Only one submission per person.
All entries become the property of the sponsor and all entrants agree that the Sponsor (The Agent Faircloth Team) may post the names of the winners and the photo of the submissions masterpiece to include but not limited to Sponsor's websites, marketing mediums, Facebook pages, Instagram accounts, Twitter, LinkedIn and Pinterest boards.
Pumpkins must be carved or shaved. Painting and accessories may be added to accent the carved design, however any pumpkin not carved will be disqualified from the contest.
Only pumpkins can be submitted, no other vegetables/fruits/objects.

Submissions may not contain, as determined by the Sponsor, in its sole discretion, any content that: is sexually explicit or suggestive; is unnecessarily violent or derogatory of any ethnic, racial, gender, religious, profession, or age group; is profane; promotes alcohol, illegal drugs, tobacco, or firearms/weapons (or the use of any of the foregoing); promotes any activities that may appear unsafe or dangerous, or promotes any particular political agenda or message; is obscene or offensive; endorses any form of hate or hate group; appears to duplicate any other submitted submission; contains any personal information, such as license plate numbers, e-mail addresses, or street addresses; contains copyrighted materials owned by others or any trademarks, names, or logos owned by others; communicates messages inconsistent with the positive images and/or goodwill with which Sponsor wishes to associate; and/or violates any law. Any submissions that do not comply with these Official Rules or that otherwise contain prohibited or inappropriate content deemed unacceptable by the Sponsor, in its sole discretion, will be disqualified, will not be published, and may be deleted from Sponsor's Facebook page. The Sponsor makes the final determination as to which submissions are eligible to take part in this

promotion. The Sponsor reserves the right to modify the criteria, dates, and guidelines of the Contest at any time. All submissions become the sole property of Sponsor. By submitting your submission, you grant the Sponsor full and unlimited ownership and usage rights to your submission, in whole or in part, in any manner or medium, including the unlimited right to display, reproduce, record, exhibit, distribute, copy, edit, change, modify, add to, subtract from, and re-title the submission.
Happy carving!